If you would like to take part in Sunday Salon, just click the Salon badge above!
Well, its Sunday here in Australia and this is my first Sunday Salon post. My blog is fairly new, so I have been spending a great deal of time reading other people's blogs and getting a feel for the 'book blogging experience'. I must say there are some fantastic blogs out there and I hope one day mine will also meet the high standard of some I have come across.
Unfortunately, I have been spending a little too much time on the internet and not enough time reading. However, over the past couple of weeks, I have managed to finish reading
Like Water for Chocolate
by Laura Esquivel, which I really enjoyed and would recommend for anyone who hasn't already read it. I have made a start on
The House of Spirits
by Isabel Allende and I am looking forward beginning
The God of Small Things
by Arundhati Roy.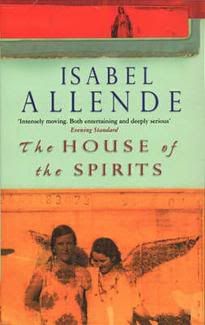 Early this week, I came across a copy of an Australian book which I am looking forward to reading called
The Trout Opera
by Matthew Condon. I love Australian content and Australian authors, so I am eager to get around to reading this one. I would love to hear thoughts about this book from anyone who has read it. The following will tell you a little about the book:
'Wilfred Lampe is almost one hundred years old. After falling over in his paddock in rural Dalgety, he is airlifted out by the Sydney Olympic Committee who have earmarked him to play Australia's century-old Everyman at their opening ceremony. Helpless in his hospital bed, Wilfred discovers he has a great-niece, the wild and troubled Aurora. She has come to take him home, where he belongs. As Wilfred and Aurora criss-cross Australia in a clapped-out old Humber Vogue, Wilfred comes face to face with the new Australia, and Aurora, enmeshed in the complex social problems of a modern world, is taught how to repair her life. Flamboyant, operatic, inescapably funny, "The Trout Opera" portrays a mad world of history, war, romance, murder, bushfires, drugs and the fragility and resilience of nature. Through the story of a man who has experienced the tumultuous reverberations of the world while never moving from his birthplace on the Snowy, it asks, what is this relentless thing called life?'
I am hoping to post reviews of all these books when, and if, I finish them. That is about all from me for today, however, I am looking forward to reading everyone's posts. Have a great Sunday everyone!